Beverage store Elsenfeld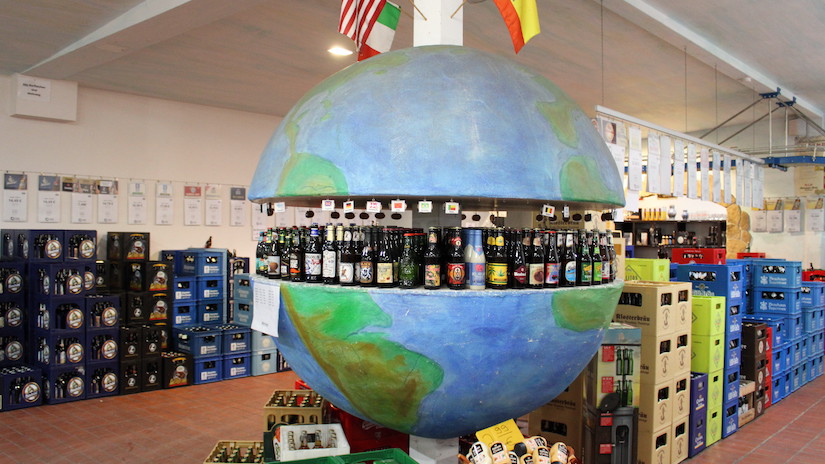 Shopping on over 1000 m2

Our beverage store in Elsenfeld is known nationwide for its huge selection of drinks.
Current range consists of:
Approx. 90 different mineral waters, 900 types of beer, 4000 different spirits, 300 different wines, 50 different juices,
100 different lemonades and teas, as well as our own apple drinks.
In 2013, we were elected by 4 different trade journals
"the best beverage store in Germany"

in the category of large sales floor.
Huge selection with the best professional helpdesk. We know what we are selling!
Gift service in the market:
Individual gift designs by packaging your gift in combination with our bottles. (see photo)


Very large selection of beers;
regional, national and international beers from over 40 countries.
Not available ? We offer a special "beer procurement service". Just ask!
Our customers benefit from low prices, great service, a huge selection and friendly, competent staff.
Our beer sommelier, our winegrowers and our whiskey experts also offer a very high level of expertise.
In the store we offer more than 2000 ! various spirits.
Our popular vouchers are selectable in terms of amount and type.
Buy in the beverage shop, locally, or online in the shop.
Subscribe to our newsletter and you will always be informed about latest offers.
First orders in the online shop

(3000 items - fastest possible delivery) will be rewarded with an immediate discount of 5%.
Opening hours:
Monday – Friday from 9.00 a.m. – 6.30 p.m.
Saturday from 8.00 a.m. – 4.00 p.m.
Call us or send an e-mail to This email address is being protected from spambots. You need JavaScript enabled to view it.